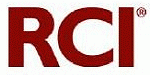 RCI is a subsidiary of Wyndham Worldwide Corporation and the world's leading global provider of products and services to the timeshare industry, with more than 4,500 affiliated resorts in 180 countries. RCI offers the world's largest timeshare exchange services through RCI Points, the first worldwide points-based exchange system, and RCI Weeks, RCI's traditional week-for-week exchange system. In 2004, more than 2.6 million exchanges were booked through RCI, sending an estimated 7.5 million people on vacation. RCI provides integrated timeshare solutions in addition to exchange including consulting, travel agency and technological support.
Membership Fees 1 Year 2 Years 3 Years 4 Years 5 Years
Cost £136 £166 £204 £244 £296
Renewal Fees 1 Year Direct Debit 3 Years 5 Years Reinstatement Fee
Cost £75 £59 £175 £275 £150
Exchange Weeks Domestic Online Fee Domestic Offline International Online Fee International Offline Guest Certificate Deposit Credit Transfer Deposit Combination Online Deposit Combination Offline
Cost £145 £155 £169 £179 £37 £52 £69 £73
RCI Points – Membership starts at £79 – Call Travel & Leisure Group legal department for detailed information

Interval International operates membership programs for vacationers and provides value-added services to its developer clients worldwide. Based in Miami, Florida, the company has been a pioneer and innovator in serving the vacation ownership market for 45 years. Today, Interval has an exchange network of approximately 2,900 resorts in over 80 nations. Through offices in 14 countries, Interval offers high-quality products and benefits to resort clients and approximately 2 million families who are enrolled in various membership programs. Interval is an operating business of Interval Leisure Group, Inc. (Nasdaq: IILG), a leading global provider of membership and leisure services to the vacation industry.
Interval provides its members — vacation owners from around the world — with comprehensive exchange services and a variety of other exciting benefits that offer value and convenience at home and on the road.
Membership is limited to owners at Interval-affiliated resorts. And while the properties are not owned or managed by Interval International, they all must meet Interval's criteria for quality.
Costs for Interval International are –
Length
2014 New Membership
2014 Renewal
2014 Exchange Fees
1 Year
£74 (+£49 Gold or +£99 Platinum)
£74
Domestic £114, International £129
2 Year
£148 (+£98 Gold or +£198 Platinum)
£148
Domestic £114, International £129
3 Year
£189 (+£124 Gold or +£252 Platinum)
£189
Domestic £114, International £129
5 Year
£299 (+£199 Gold or +£396 Platinum)
£299
Guest Certificate £29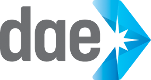 Dial An Exchange is an independent exchange company much smaller than RCI or II. By offering personal service and excellent value for money, Dial An Exchange has become a leader in the holiday home exchange business and their quality of service is good.
Dial An Exchange started in Australia in 1995. The operation was extended to Europe in 1999, when a business was opened in the UK. The European business is owned and managed by Philip A. Green and Oliver Green (his son). Customers are treated as individuals and offered a friendly, helpful, personal service.
They are able to obtain holiday weeks for exchange in many other countries such as USA, Canada, Mexico, Caribbean, and South Africa through their well established network of trading partners.
Dial An Exchange IS NOT part of the timeshare business. Dial An Exchange exists for the benefit of existing Timeshare owners so that they can benefit from the most flexible use of their ownership.
Membership Fees Membership Gold Advantage Status Exchange (Short Haul) Exchange (Long Haul) Bonus Week Credit Protection Option
Cost FREE £44 per year £84 £99 £129 £12 per exchange