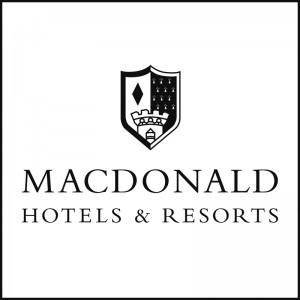 It's hard to think of the word timeshare without presuming that it's quickly followed by the word problem. However, attempts to clean up the industry meant that it has ended up with far fewer negative headlines in recent years but Macdoanld Resorts maybe to bring back the bad reports.
Macdonald Fed Up Timeshare Owners
But that could be set to change, if a group of fed-up timeshare owners have their way. They are all long-term owners of properties with Macdonald Resorts and have accused the company of forcing through changes that have left them worse off.
"We are a group of around 200 owners, and growing, who are enraged at Macdonald Resorts' attempts to effectively land grab real estate from our timeshare clubs that they do not own and, in the process, are taking advantage of many elderly owners needing to exit 'in perpetuity' timeshare agreements," says Marianne Fusi, one of those affected by the changes.
Macdonald Exit Clause Program
"We support the idea of having an exit clause from these agreements, but the manner and strings that Macdonald has attached to achieve this apparent coup represents a massive abuse of power, with the victim being the ordinary consumer," the 55-year-old parish church secretary says.
Strong words. What's prompted the anger? Macdonald Resorts, based at Aviemore in the Highlands, this summer put new proposals to its timeshare members. The changes have been subjected to a vote and overwhelmingly approved by members. So what's the beef?
Disaffected Macdonald Owners
Disaffected members feel they've lost their holiday homes as they say there's no guarantee that they will be able to use the apartment they've always gone to, or even at the same time, under a new points system. Meanwhile, they claim that plans to charge four years' maintenance to anyone wishing to leave the scheme penalises vulnerable older people who can't afford to stump up what could be thousands of pounds.
Macdonald Resorts appears to believe that things are sorted, that the vote is final, and that members have to accept it. At least that was the impression its representative gave to The Independent.
Macdonald Action Group
The action group thinks differently. It has approached the consumer minister Jo Swinson but feels its only recourse now is to law. "It is becoming increasingly clear that the only way we are going to win back our rights is in court," says Ms Fusi. She hopes that other disgruntled owners – more than 10,000 of them, she believes – will join.
You can find out more information about the action group at macdonaldowners.org.uk, or go to timeshareconsumerassociation.org.uk for advice about timeshare problems.
More information: http://www.independent.co.uk/money/spend-save/timeshare-owners-accuse-macdonald-resorts-of-land-grab-9745537.html