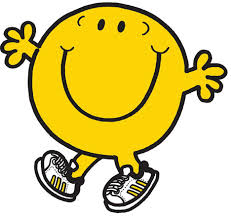 With money sometimes tight and our wallets feeling lighter than we'd like, a surprisingly high number of Americans are choosing to ditch the holidays and use annual leave to catch up on the DIY, home projects – or even work!
But new research has suggested that this might not be the healthiest option for both body and mind – those who take regular, holiday seem to be happier than those who don't.
Diamond Resorts International Survey
A study by leading timeshare vacation group Diamond Resorts International found that people who commit to taking breaks on a regular basis are generally happier, healthier and have better relationships than those who don't.
In fact, an over-riding majority (at least 76%) of US holidaymakers who take a decent trip at least once a year stated that they were satisfied and happy with their lives overall, compared to people who almost never get away.
More than half (52%) of respondents also revealed that they didn't take all of their paid holiday days this past year.
Diamond Resorts Survey Data
Dr. Dale Atkins, from Diamond Resorts International, said: "Diamond Resorts' study supports what I see in my practice every day. Vacations should not be considered a luxury – they are a must for our happiness and health in an increasingly stressful world."
Dr. Atkins also revealed his top reasons why holidays are essential based on the survey results:
Vacations Can Make You Feel Sexier: 80% of people who vacation yearly report that "romance is alive in their relationship" compared to 56% who never take a vacation
Vacations Can Make You Feel Happier: 76% of yearly vacationers report feeling "happy" or "extremely happy" compared to just 43% of those who never take a vacation
Vacations Can Make You Feel Energized: 72% of yearly vacationers report feeling "energized and full of life all the time" compared to just 34% of those who never take a vacation
Vacations Can Make You Feel Better About Your Job: 71% of yearly vacationers report feeling "satisfied to very satisfied with their job" compared to just 46% of those who never take a vacation
Vacations Can Make You Feel Healthier: 56% of yearly vacationers describe their health as "very good" or "excellent" compared to 28% of those who never take a vacation
David Palmer, CEO of Diamond Resorts International, added: "We all need to commit to taking our vacation days. In areas of health, happiness, energy and relationships – all crucial elements of longevity – the percentages almost double in people who take vacations."
More information: http://www.gotimeshare.org/holidays-make-us-happier-healthier-improve-relationships-says-new-study-diamond-resorts-international/