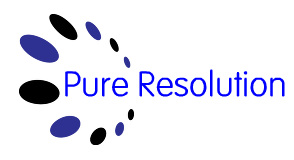 Another so called claims company is actively calling timeshare consumers who previously have been duped by bogus resale companies such as Breakaway Marketing Solutions.
Pure Resolution seems to know everything about the previous dealings from the timeshare consumer with bogus companies, and this is obviously already a sign for alarm.
The agent from Pure Resolution offers mediation with a claim against the bogus company.
They assure the Timeshare consumer that this claim will be done on a No Win No Fee basis after the claims advisers have assessed the possibility of a claim.
This all sounds good until you actually do a bit of research on this company.
First of all we have their website www.pureresolution.org which was registered in July. Although on the web they give the impression to have been around since 2004, there are no signs of this company before the actual date of the web registration in July this year.
The supposed address from Pure Resolution in Madrid is Edificio Altollas del Carmen, Calle Carmen del Rio 33,28046 Madrid which seems to be an non-existing address as there is no such street name or building in Madrid by this name.
Other contact details are telephone number 0034 91 123 3490 and email info@pureresolution.org
Neither have we found a company registered by this name at the Spanish Companies House.
With all this information or apparent lack of information we would not recommend to have any dealings with this company.
If you have been contacted by Pure Resolution from +34 911233490 about a refund claim, then please do let us know.