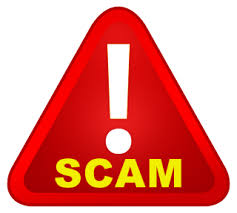 A new cold caller has been brought to our attention. The name they use is Brokerage Consultants or Brokerage Consultants Notary and they came selling timeshare is easy and quick through there program.
This "company" does not seem to be registered at all and provides a very vague address on an industrial estate: Poligono la Vega Nave 2, Mijas costa 29649
They cold call Timeshare owners and also members of Discount Holiday Clubs such as Club Class.
The agent from Brokerage Consultants uses two different pitches. In one he/she claims that there has been a court case and a settlement can be arranged for a pay out of money that has been awarded to the victims of certain fraudulent companies. And the other pitch is simply that the timeshare or Holiday Club Membership has been sold.
Neither of above statements is backed up with any paperwork or proof. The Timeshare consumer is simply notified by email that the "settlement" has been agreed and he has to pay £1750 for notary and taxes or that the timeshare has been sold and again the Timeshare consumer has to pay £1750 notary fees.
The bottom-line seems to be always that the Timeshare owner needs to pay something to get money transferred to his account.
Contact number for Brokerage Consultants is 0034 951 250 872 and emailbcostasol@gmx.com
We certainly do NOT recommend having any dealings with this company.
If you have been contacted by Brokerage Consultants from +34 951250872 for a settlement in court or resale of your membership, then please let us know.
More information: http://mindtimeshare.me/2014/07/28/brokerage-consultants-from-mijas-a-dubious-set-up-for-claims-and-resales/