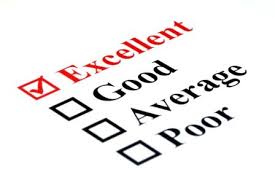 As part of Dial An Exchange's ongoing focus to offer its members' great holidays, it has launched Tripadvisor-style reviews on its website for vacation ownership owners
From this summer, every guest returning from one of DAE's exchange holidays will receive a 'welcome home' email. It will ask them about their trip and encourage them to share their holiday experiences.
DAE members will be encouraged to write an open and honest online review based on their experiences. That way other members can see exactly what fellow members thought and what they can expect from their holiday.
DAE managing director Europe, Oliver Green said: "If there is anything that we can do to enhance our members' holiday experiences we would love to hear about it, so we can then work with resorts to make it happen.
"We want our members to be able to book with confidence."
Member can also leave comments on things like resort cleanliness and maintenance, staff helpfulness and courtesy, the quality of furnishings, appliances, swimming pool and bars, rating them as excellent, very good, above average, average, below average, or poor.
Member's feedback means resorts can be praised for what they are doing right, or advised of any possible issues to address. Resorts receiving consistently outstanding reviews will be honoured with a DAE award of excellence.