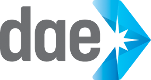 Members of worldwide holiday timeshare exchange company DAE Europe are being invited to review their latest exchange holiday in a new campaign launched by the DAE Europe office.
The 'Welcome Home' campaign includes an email to members returning from their DAE exchange, welcoming them back home and inviting them to provide feedback on their exchange experience.
"DAE has always offered a wide range of holiday opportunities across the UK and Europe, with simple week to week exchange available from beachfront to mountainside, and luxurious to rustic," said Oliver Green, Managing Director of DAE Europe.
"There is a variety of experiences to suit everyone, which is why DAE does not grade resorts; rather, we let our members who experience the holiday first hand provide their honest reviews.
"Now as part of a new customer service initiative, every returning DAE guest will receive a 'Welcome Home' email asking them all about their holiday and encouraging them to submit feedback on their resort experience.
"It's a way for us to improve our customer service with returning members, and to gather useful data from members sharing their experiences for the benefit of future exchange guests.
"If there is anything we can do to help enhance the holiday experiences of current and future DAE members, we would love to hear about it and work with resorts to make it happen."
Through the email campaign members will be encouraged to submit a self-typed review, or can submit a feedback rating on a list of criteria including:
Helpfulness and courtesy of staff
Cleanliness and maintenance of facilities, including swimming pool and common areas
Overall quality of units, including appliances, furnishings, and cleanliness
"With all the information in one place at http://www.dialanexchange.com, our members can rely on the reviews provided by other DAE members to assist in choosing the best holiday for them," said Mr Green.
"By seeking every members' feedback when they return from holiday, we will be able to work with resorts much more closely to praise them for what they are doing right, and to work with them if we have any possible issues to address.
"Once established, resorts receiving consistently excellent feedback and reviews will be honoured with a DAE Award of Excellence," added Mr Green.
The DAE Europe 'Welcome Home' campaign is another initiative of DAE's award-winning customer service provision, with the company winning Best Customer Service at the 2014 Perspective Magazine Awards for the fourth year in a row.
About DAE (Dial An Exchange)
DAE has grown significantly since it first opened its doors in 1997. A strong focus on quality customer service has led to their continued growth as over 50% of their new memberships have been the result of personal referrals. Today, the company services over 1 million timeshare owners (including 500,000 direct members) at resorts and clubs through 12 offices worldwide, and is a truly viable option for all timeshare, points and fractional owners to exchange their weeks and points or credits products. DAE's robust set of membership benefits makes it easy for owners to truly enjoy their vacation ownership experience. Their simple, flexible and innovative direct to consumer approach has evolved into a range of business development and support tools for their business partners such as resorts, management companies and Home Owners Associations who are looking for a competitive edge to support their rapid growth.
DAE offers a value added Gold Advantage benefits program along with low exchange fees, a 3-year credit for every banked week, 24/7 live access to exchange weeks, personalized customer service, worldwide vacation availability, discounted rental weeks in prime locations and informative monthly e-Newsletters providing travel tips, destination ideas and money saving promotions and offers. At DAE, the timeshare owners' needs come first and foremost and quality of service is never compromised. For more information, please visit http://www.daelive.com (Global) or http://www.dialanexchange.com (UK & Europe)