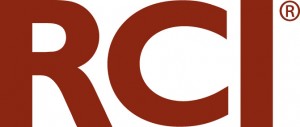 RCI has welcomed the first ecotourism destination in China to its holiday exchange network through its affiliation with Crosswaters Ecolodge & Spa in Huizhou, Guangdong province.
"We are excited to add Crosswaters Ecolodge & Spa to our network of affiliated resorts," said Gavin Cheong, business development director, RCI Asia Pacific. "This is a stunning property and it will be an excellent option for our members who are looking for a serene and unspoiled holiday destination, away from the hustle and bustle of city life.
"RCI continues to be committed to forming new alliances with quality resorts to offer the best exchange options for RCI members. We continue to see demand grow for exchange options around China, and this affiliation will further expand our members' high-quality accommodation choices."
Natural harmony in RCI
Set amid the tropical forest and bamboo groves of the Nankunshan Nature Reserve in Guangdong Province, Crosswaters Ecolodge & Spa is the epitome of harmony with nature, marrying the beauty of bamboo and fengshui practices. The dramatic and magnificent bamboo bridge at the entrance of the lodge seems to bring guests back in time to ancient China.
The 62 villas are simple yet luxurious, designed in the most desirable fengshui configuration and built in traditional Hakka style to celebrate the local heritage. There are various theme gardens throughout the lodge that showcase China's rich garden history as well as Chinese poetry. Just a one-hour drive from Guangzhou or a two-hour drive from Hong Kong, the lodge also featuresa conference centre, wellness centre, nature activity centre, a traditional teahouse and on-site restaurants.
Luxury brand for RCI
"As China's tourism industry enters its golden age, consumers' expectations are increasing rapidly, and they are demanding a higher quality of leisure and travel options," said Song Jinsong, chairman of Crosswaters Ecolodge & Spa. "Crosswaters is poised to meet the high standards of these astute consumers, and we aim to be recognized as a top luxury brand in Guangdong, and ultimately, all of China.
"Our partnership with RCI, the world's largest holiday exchange network, will give us the strategic advantage we need to work toward our goal. It not only provides our high-end customers the ease and freedom to travel globally, but also showcases the beauty of Crosswaters and Nankunshan to the rest of the world."