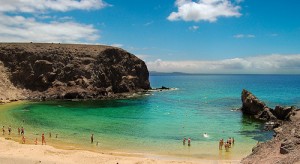 A splendid Spanish island, Lanzarote is located in the easternmost part of the sovereign Canary Islands within the Atlantic Ocean. With the perfect situation of the island, there has been an excellent growth in the number of tourists looking to visit the place. The island is estimated to be 78mi. or 125km off the African coast and 621mi. or 1,000km from the Iberian Peninsula. Covering around 327mi.2 or 845.9km2, Lanzorte is known as the 4th largest among the islands and is the perfect place to buy Lanzarote Timeshare.
The wonderful island of Lanzorte contains a bleak beauty. In the center of the island, the volcanic moonscape is highly vivid, whereas to the north there is a calm greenness. The south is a home to the finest beaches, whereas all through the Cesar Manrique Island shows just how man could work with the nature through excellent results.
With all the beautiful surrounding sights around the island, more and more people are looking to visit the beautiful place of Lanzarote. The island has a number of alluring attractions, which have been developed due to its volcanic origin. It also boasts a perfect coastline and beautiful beach, which is surrounded by the best resorts any vacationer will surely love to stay at. So, if you are looking to find some relief from the stress of life, make sure to consider including the following in your list of choices.
Diamond Club Las Calas
The Diamond Las Calas Resort is located conveniently close to the center of the well known Puerto del Carmen within the island of Lanzarote, Canary Islands. This expansive property covers around 145 units of apartment and is primarily dotted by palm trees along with other tropical vegetation, which includes bougainvillea and hibiscus.
Some of its great facilities include 4 heated swimming pools that are surrounded by the sun terrace comprehensive with parasols and sun-beds along with 2 small pools suited for children. Furthermore, the resort contains 2 bars and restaurants that offer live entertainment, a leisure center, cyber lounge, with a completely equipped fitness gym, sauna as well as the squash court doubling the venue for badminton and table tennis.
Younger guests who stay in the resort may even have their own Children's Club. It provides supervised play along with other enjoyable activities for children. For teenagers and older teenagers, their facilities include arcade games and pool tables. All in all, this resort should get the top place in your resort choices.
Diamond Club Maritima
A friendly, small development within a residential, quiet area near the Puerto del Carmen beach, Diamond Club Maritima is surely perfect for the ones looking for a relaxing and peaceful vacation. This wonderful resort boasts a lot of appealing facilities. In this resort, you will find a heated swimming pool having some specific section for kids, snack bar and bar on site. Along with this, there is also a fine variety of sports and entertainment facilities that are to be found nearby. The units are finely equipped with contemporary interiors. On the ground floor, the units have a colorful, small garden or 1st floor with the terrace, which can be accessed by the staircase.
In the nearby facilities, you will find beach, windsurfing, waterskiing, fishing, golf, boating, health club, tennis, live entertainment and considerably a lot more.
Club Las Vistas
At Club Las Vistas within Puerto del Carmen, Lanzarote, the holiday apartment are situated merely 500meters on the high ground from the beach as it overlooks Puerto Del Carmen. The apartments provide some perfect base in which you can take pleasure in the Old Town Harbour's pleasures and the Resort beach and centre's amenities. Both of them are just a short walk away. What's more, there are a number of restaurants, nightspots and shops in Puerto del Carmen as well as the surrounding space. In addition, there are a number of watersports in easy access.
Bathing in year-round sunshine and boasting glorious beaches, the island of Lanzarote has been considered by a lot of vacationers as the most splendid among the Canaries. The inclusively equipped vacation apartments in Club Las Vistas are exceptionally situated. These apartments are well equipped and comfortable with an individual living room, bedroom, and kitchenette with electric kettle, microwave over, and 4 electric hobs, comprehensive bathroom having bath.
A terrace is also found, providing some exclusive sight to Puerto del Carmen and the Ocean. Club Las Vistas comes with a restaurant or bar with a live entertainment on the weekly basis, a kid's pool surrounded with the sun terrace and some outdoor swimming pool. Some of the nearby amenities include boating, exercise equipment, beach, grocery store, car rental, horse riding, live entertainment, health club, fishing, laundry, medical facilities, scuba diving, squash, water sports, tennis, supermarket, shopping centre, sauna, playground area, horse riding and a lot more!
Diamond Club Calypso
Club Calypso is merely a few hundred meters inland directly from the splendid sandy beaches of Puerto del Carmen in which several forms of water sports are found. The apartments, which each of having their individual balcony have been grouped around the wide heated swimming pool with the kid's section as well as a huge sun terrace and mixed together with flower-filled, colourful gardens. Onsite, you will find a restaurant and bar, while close by are a selection of bars, shops and restaurants.
Other nearby amenities you can find in Diamond Club Calypso include waterskiing, boating, Golf, windsurfing, fishing, squash, health club, grocery, medical facility, horseback riding and a lot more.