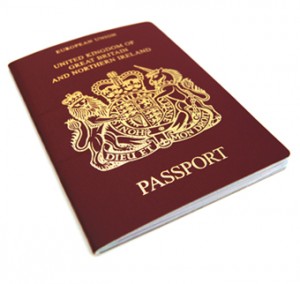 It is taking up to six weeks to change or issue passports, double the usual time, due to a boom in demand, the Sun reported on Saturday.

Shadow immigration minister David Hanson, who raised the issue, said MPs had been swamped with complaints from people waiting for passports to be processed.
Labour claimed the problems centre around the Durham passport office.
Newlyweds wanting to change their name or parents applying for a child's first passport appeared to be most at risk.
Shadow home secretary Yvette Cooper said: "Mr Hanson's investigation shows the Home Office's passport service is in turmoil."
The Home Office admitted it had been caught out by a huge leap in applications, according to the newspaper.
Labour and Tory MPs have warned that the service is in turmoil and say they have had hundreds of complaints from constituents about delays.
Making changes to passports or issuing new documents should be done within three to four weeks, but travellers are complaining it is taking twice as long.
Some have been advised to pay up to £55.50 extra each to get passports fast-tracked, which should guarantee they arrive  on time.
In a bid to manage the crisis, a quarter of staff employed to detect fraudulent paperwork have been transferred to help process the thousands of delayed applications.
But Labour's immigration spokesman David Hanson has warned that reducing the size of fraud teams is a 'real worry to the integrity and security of the passport system'.
Mr Hanson said Labour MPs had been inundated with more than 400 complaints in the past six weeks from constituents struggling to get passports in time for holidays and trips abroad.
The Passport Office, part of the Home Office, has received around 300,000 more applications since January than in the same period last year and has blamed the surge on 'the improving economy and a rise in holiday bookings'.
If you are a timeshare owner and there's a possibility that you are unable to travel to your ownership due to your passport being issues don't forget you can always bank a timeshare with your exchange company.