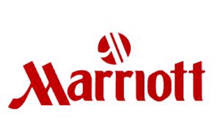 The Marriott Vacation Club is being sued in a proposed class action that targets the company's time-share trading programs.
The Orlando-based company was named a defendant in a lawsuit filed recently by three law firms on behalf of one named plaintiff, Salvatore Desantis of New Jersey.
The suit alleges that Desantis and other timeshare owners suffered loss of value to their timeshares when Marriott switched in 2010 from a week-based trade program to a points-based program.
The week-based program allowed customers to purchase a week of ownership at a specific location or resort. They could trade, but only with other specific locations. In the points program, customers buy points that can be used at a variety of locations. The points program is intended to offer more flexibility, but critics of the program complain that the basis for determining value of points at various properties can be arbitrary or disputed.
According to the suit, owners who purchased timeshares before 2010 are confined to the week-based program, which has a dwindling number of members.
Marriott has offered owners a chance to trade up into the point-based program, but only for a fee of $10,000, the suit alleges. Attorneys in the case said the class could number up to 15,000 timeshare owners.
A spokeswoman for MVC's law firm, Greenberg Traurig, said the company declined to comment on the lawsuit.
"You have a lot of people who feel like they've been short-changed," said attorney Stephen Fearon of New York-based Squitieri & Fearon, one of the attorneys for Desantis. "In the next stage of discovery, we will try to get more information to identify the class."
Ray Barto, another attorney with Squitieri & Fearon, said some owners "just don't have the 10 grand, and some have it but just don't want to shell that out. There's also people who paid the fee already that could be in the class."
The lawsuit seeks class action status. It was filed in Orange County Circuit Court in March but transferred May 9 to federal court in Orlando before U.S. District Judge Gregory A. Presnell. Other firms representing Desantis are Varnell & Warwick of Lady Lake and Gersowitz Libo & Korek of New York. Greenberg Traurig is representing Marriott Vacation Club.
Message boards for Marriott timeshare owners, including Marriott Rewards Insiders, reflected comments and discussion threads where members discussed the transition from weeks-based to points-based programs.