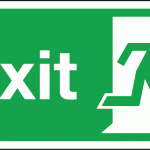 Timeshare companies have responded to the scandal of timeshare owners being unable to escape liability for their annual management fees even when they die or go bankrupt.
Industry trade body the Resort Development Organisation has said its members will now allow "exit in the case of the death of an owner whose spouse or family does not wish to keep the timeshare and also in the event of the personal bankruptcy of an owner."
It comes as the industry-funded timeshare association reports that owners lost £1.2million to phone-based scams last year, with 240 cold-calling companies reported to its helpline, 91 of them for the first time.
The Association of Timeshare Owner Committees (TATOC) says it helped owners attempt to recover over three-quarters of the lost cash but admits that the figures, made available for the first time, are "alarming".
Ageing owners who are locked in timeshares they cannot use or do not want, with annual maintenance fees they cannot escape, are in a market where there are said to be 400 sellers of a timeshare for every one buyer.
Two-week timeshares in exotic resort villas with a swimming pool are advertised on eBay for 99p, because they can bring with them annual costs of up to £1,500. The auction site currently lists 259 timeshares, such as a week in July at Loch Rannoch Highland Club near Pitlochry, where annual fees are £275, for sale at £5.
The advert is followed by five sponsored links from companies purporting to offer timeshare release or exit solutions.
Timeshare exit websites offer experts and call centres, offices in various countries, and promises that owners may join legal actions against certain resorts. But there is no clue as to how the companies fund their activities, except in the mention of a service which they are keen to offer anyone filling in a contact form — a "home visit", giving the company an opportunity for a personal presentation.
TATOC says victims of phone-based scams can make recoveries under the Consumer Credit Act or Visa Chargeback, and that complaints to its helpline have fallen "in some areas" since a European directive in 2008. But it goes on: "There has been a rise in activities not covered by the new directive — namely bogus legal firms. It is clear that the rogues have simply switched tactics, targeting the same owners over and over again."
The RDO says its members now offer owners a "short-term product", or membership of an "exit club" which allows them to exit within two to five years.
Macdonald Resorts, which runs three of its nine resorts in Scotland but is not a member of RDO, said: "Macdonald Resorts is fully aware of the difficulties facing owners wishing to exit their timeshare ownership for whatever reason and is working closely with all of its club owner committees to find ways to make this happen."
TATOC has separately warned that owners at Macdonald Resorts are being targeted by the Information Advice Bureau. It says any such approach should be reported to its helpline on 0845 230 2430.