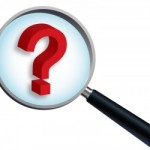 Timesharebusinesscheck.org  Combats Timeshare Fraud  Helping Consumers To Research Timeshare Companies Before Any Contracts Are Signed
Immediate Release: In Europe, there are many scam timeshare companies looking to con people, taking their hard earned money with no conscience on whom they hurt, but now there is a way to fight back thanks to the Timeshare Business Check website (www. Timesharebusinesscheck.org).
With the large number of high profile timeshare scams around Europe which included Costa del Sol-based Muldoon, 64, and his wife Kim who were accused of leading an operation that conned £9million from hundreds of Timeshare owners, Timeshare consumers want action.
The Timeshare Task Force was set up to try and clean up the industry and clamp down on fraud to stop thousands of people losing their money. As part of that initiative, a new website was launched that allows consumers to check out different Timeshare companies to see their history and to make sure they are a legitimate company.
For many years now we have had credit reference agencies doing checks on individuals and companies, the new Time Share Business Check service works on the same principle. This new service will allow people who are thinking of buying or selling a Timeshare to avoid criminals who are preying on vulnerable people.
The Timeshare Business Check website which is managed by kwickchex and in association with RDO (Resort Development Organisation), two very trusted names in and out of the industry. The new service has also received the backing TATOC (Timeshare Consumers Association).
Until now criminals looking to defraud people who buy and sell Timeshare had the upper hand, now thanks to the new service criminals who have been operating fraudulently now need to get the message it is time to pack up and move on as there is nowhere to hide.
A spokesman for the Timeshare Business Check Service said: "We have a clear message to send out to Timeshare criminals looking to rip of people off, our Timeshare Business Check service is helping to make the Timeshare industry a trusted industry and rid it from fraudulent activity."
A Timeshare is still a good investment and is a great way to enjoy the sun, but only if proper checks have been made. Thanks to the Time Share Business Check website, consumers can now make an informed decision and avoid fraudulent companies.
For more information on the new Timeshare Business Check website, please visit www.timesharebusinesscheck.org