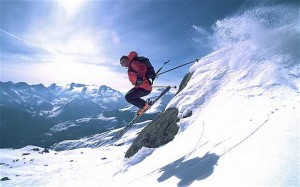 As soon as snowflakes started to fall, group of people are flocking together going to Europe's highly renowned and convenient ski resorts. These resorts are regarded to be the most famous top timeshare ski resorts in Europe with amazing type of picturesque setting that is completely covered by icy mountains.  This is an essential and convenient place for people who opt to scream on top of their lungs while doing some skiing activity.
If you are really interested and on your mood to get on such type of trip, here are the list of the top resorts for skiing in Europe you shouldn't miss to consider:
Alagna, Italy – This is situated in the Northern part of Italy facing the southern area of the Monte Rosa Massif. This offers 115 miles of runs for you to fulfill your skiing activity expectations along with the additional ski areas in the place which include the Grissoney and the Champoluc. This place is greatly different from the rest of the ski resorts that may be found in Europe because of its extreme attraction and nightlife. This Alagna slopes is the home for nightlife that cannot be experienced in any Europe ski resorts.
Zermatt, Switzerland – With over 60 slope food joints, you can immediately acquire a once in a lifetime skiing experience in this place. This resort spreads over 3 beautiful mountains with a combination of run at about 153 miles. Skiing activity in this place is ideal if you are longing to have short break for snacks at any regular intervals. Don't forget to see the graceful and highly renowned Matterhorn as it completely towers behind the valley of the place.
Bernese Oberland, Switzerland – Oberland is situated in the finest and the most scenic part of Switzerland. This offers great chance for people to have an exciting skiing activity over the popular Monch and Eiger peaks. You can also enjoy the views as you start skiing down to the longest glacier areas in Europe which is the Aletschgletscher. This is approximately 14 miles long.
Andermatt, Switzerland – This resort is also applicable for skiing activity which has impressive and amazing hotels, villas and apartments. The panoramic types of alpine village are the ones that drive people to spend their skiing activity in this place. This is primarily located in the central part of the Switzerland having 40 feet of snow every year. The place emphasizes 9,721 ft hills that provide slopes perfect for skiing activity.
Murren, Switzerland – This place is very famous because of its extraordinary views. The perfect part of it is more on the remote location where it is situated that protects people who are doing their skiing activity from overcrowding. For serious skiers, this place is really perfect for you because of the setting that drives huge numbers of skiers to visit the place again and again for their skiing activity.
These are the top resorts for skiing in Europe that skiers should not miss to visit. Any of these resorts can completely provide exciting and amazing skiing experience that could be best for your skiing endeavors!