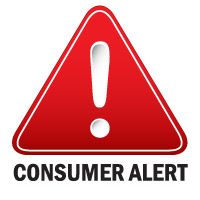 It has been brought to the attention of TATOC by Diamond Resorts International that a number of their owners and members are being contacted by companies offering different services and products, particularly regarding re-sale and holiday products, to stay at their resorts.
Listed below are a few of the companies reported for undertaking these activities:
Blue Flag Travel Solutions
Canarian Legal Alliance (CLA)
Cancelyourtimeshare
Checkmate Contract Services
Eurafric
Gran Canaria Resorts (GC-Resorts)
Knightsbridge Consultants
Lifestyle Holidays Limited
Lifestyle Vacation
Leisure Alliance
Let's Go Tenerife
MM Consultancy (MMC)
Mohawk Marketing
Multi Claims
Resorts4all
Reclaimge
Resort Points Services (RPS)
Sunline
Sunline Advisory
Sunline Direct
Sunline International
Timeshare Legal Information
Timeshare Refund Network (TRN)
TATOC can confirm that these companies are not affiliated in any way with Diamond Resorts International and its legal teams are monitoring their activities and investigating claims that have been reported to us.
As with any unsolicited communication from third parties, Diamond Resorts International  and TATOC strongly recommend all owners and members avoid providing any company with personal information or making any payments to them without first verifying their identity and company status. We would encourage owners/members who have been contacted unsolicited to report this to Diamond's Customer Services Team on 0845 359 0010 or by email euhsm@diamondresorts.com.
You can also contact the TATOC Consumer Helpline on 0845 230 2430.
Diamond Resorts has confirmed that it never shares members' data with third-party companies and rigorous internal security measures continue to be implemented to safeguard this.
More information: http://www.tatoc.co.uk/component/content/article/38-front-page-news/471-consumer-alert-important-info-for-diamond-resorts-members