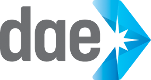 Worldwide vacation timeshare exchange provider, DAE, has teamed up with TimeshareAdvisor to introduce a new online platform for DAE members to write and read reviews of exchange Resorts.
Announcing the new online system would be available for DAE's members globally, CEO Francis Taylor said, "By partnering with timeshareAdvisor, DAE can now share valuable visitor feedback through our own website with the 'reviewconnect' online timeshare review tool."
"The 'reviewconnect' technology allows DAE to request and display guest reviews of Timeshare Resorts directly on our own website, meaning members don't even have to leave daelive.com to browse reviews."
"It's all there in one place for them – making it simple for our members to interact with us and each other."
Mr Taylor said it was timely for DAE to introduce this additional service for its members as the popularity of traveller review sites continued to increase across the globe.
"We encourage our exchange members to share their travel experiences, good or bad," he said. "This is a way they can actively give feedback on their resort stays as well as on the exchange experience."
Resort reviews are made through timeshareAdvisor and screened for inappropriate language or content before being posted online, and a notification is sent to the resort with the opportunity to respond directly to the reviewer.
"This will directly benefit our members and the resort community, and will open up more information for prospective members looking to join DAE's free worldwide membership," said Mr Taylor.
"By making this tool available on daelive.com, we are further increasing the transparency and reliability of our award-winning exchange platform."
About Timeshare Advisor
timeshareAdvisor provides insightful content for nearly 5,500 timeshare resorts throughout the world. This one-stop website for the timeshare resort industry also supports timeshare developers and managers by giving them an unprecedented level of control over their page and providing them the opportunity to showcase their properties to current and potential timeshare owners.
timeshareAdvisor was developed by travel executives who have in-depth knowledge and experience in the travel industry including the product development, marketing and search marketing segments.
About DAE
DAE has grown significantly since it first opened its doors in 1997. A strong focus on quality customer service has led to their continued growth as over 50% of their new memberships have been the result of personal referrals. Today, the company services over 1 million timeshare owners (including 500,000 direct members) at resorts and clubs through 12 offices worldwide, and is a truly viable option for all timeshare, points and fractional owners to exchange their weeks and points or credits products. DAE's robust set of membership benefits makes it easy for owners to truly enjoy their vacation ownership experience. Their simple, flexible and innovative direct to consumer approach has evolved into a range of business development and support tools for their business partners such as resorts, management companies and Home Owners Associations who are looking for a competitive edge to support their rapid growth.
DAE offers a value added Gold Advantage benefits program along with low exchange fees, a 3-year credit for every banked week, 24/7 live access to exchange weeks, personalized customer service, worldwide vacation availability, discounted rental weeks in prime locations and informative monthly e-Newsletters providing travel tips, destination ideas and money saving promotions and offers. At DAE, the timeshare owners' needs come first and foremost and quality of service is never compromised. For more information, please visit http://www.daelive.com.
Read the full story at http://www.prweb.com/releases/2014/05/prweb11855364.htm
For all your Timeshare Resale needs why not get in touch with the Travel and Leisure Group.