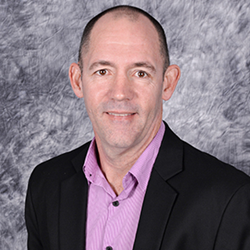 Global vacation exchange provider DAE has announced a new Regional Manager for Australia and New Zealand.
Gary Fog, formerly DAE's Business Development Manager for Australia and New Zealand, stepped up to the new role at the beginning of April.
The award-winning vacation exchange company announced the appointment as a key development in the overall growth of the business.
"We are committed to ensuring DAE continues to be an award-winning customer service provider, and for our business model to continue to grow in this very competitive part of the vacation ownership industry," said CEO of DAE, Francis Taylor.
"As Regional Manager – Australia and New Zealand, Gary Fog will oversee the day to day operations of both offices with a view to further grow these operations, and identify new member benefits and services that can add to our product offerings.
"There is no one with greater experience or intimate knowledge of the Australian and New Zealand markets than Gary, and we wish him every success in this new role."
Mr Fog replaces Andre Tawaf as Regional Manager for Australia and New Zealand, with Mr Tawaf moving up to a more strategic role in DAE's growing international business.
About DAE (Dial An Exchange) 
DAE has grown significantly since it first opened its doors in 1997. A strong focus on quality customer service has led to their continued growth as over 50% of their new memberships have been the result of personal referrals. Today, the company services over 1 million timeshare owners (including 500,000 direct members) at resorts and clubs through 12 offices worldwide, and is a truly viable option for all timeshare, points and fractional owners to exchange their weeks and points or credits products. DAE's robust set of membership benefits makes it easy for owners to truly enjoy their vacation ownership experience. Their simple, flexible and innovative direct to consumer approach has evolved into a range of business development and support tools for their business partners such as resorts, management companies and Home Owners Associations who are looking for a competitive edge to support their rapid growth.
DAE offers a value added Gold Advantage benefits program along with low exchange fees, a 3-year credit for every banked week, 24/7 live access to exchange weeks, personalized customer service, worldwide vacation availability, discounted rental weeks in prime locations and informative monthly e-Newsletters providing travel tips, destination ideas and money saving promotions and offers. At DAE, the timeshare owners' needs come first and foremost and quality of service is never compromised. For more information, please visit http://www.daelive.com
If you would like more information on How to Sell a Timeshare click this link or call the Travel and Leisure Group