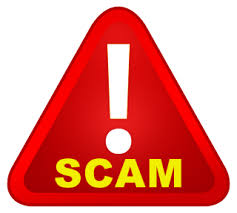 A Spanish company, Solis Vacations of Calle Orense 26, Madrid 28020, is contacting Diamond Resorts International owners.
They are telling owners that re-sale company Travel & Leisure Group has passed their details to them as they have been unable to sell their points/weeks.
Solis Vacations is stating they have a buyer offering a huge sum for their ownership and requesting an upfront payment of £1,500.
Travel & Leisure has contacted the police and Trading Standards.
As always, the TATOC Consumer Helpline recommends never to deal with cold callers or anyone who initiates contact.
If you have been contacted by Solis Vacations and require any assistance please contact the TATOC Consumer Helpline on 0845 230 2430, email us at info@tatoc.co.uk or visit the LiveHelp facility at www.TATOCconsumerhelpline.eu