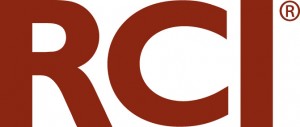 What does your dream vacation look like? Where would you like to go, with whom, and what would you like to do while you're there? Asks RCI
RCI's Win Your Dream Vacation Sweepstakes asks travelers to choose their ideal combination of vacation traits on RCI.com/sweep – and consumers who enter are eligible to win one of 40 vacation prizes, including a grand prize dream vacation worth up to $25,000 USD.
So far, more than 120,000 individuals have entered the sweepstakes, and the choices they have made provide some insight into their ideas of the ultimate getaway:
In the category of how many people the traveler would like to bring on vacation, 32 percent chose just one guest. Interestingly, the second most popular option was to bring five guests, with 27 percent choosing this option.
When choosing the type of vacation, the most popular option has been a beach vacation (48 percent), with a cruise vacation coming in second (22 percent).
When presented with 'add-on' options, the one most chosen by far has been an all-inclusive, with nearly 60 percent picking this option.
For a vacation destination, the responses have varied greatly; Hawaii comes in the lead with 28 percent of respondents choosing this location as their dream vacation spot.
The sweepstakes is open to all U.S. residents and runs until 18 June 2014. You can enter by creating your trip on RCI.com/sweeps, and then share the sweepstakes with family and friends to gain additional entries.
By sharing the sweepstakes, entrants not only increase their chances of winning their dream vacation, but can also help children around the world, as RCI will donate $20,000 USD to Christel House International when the sweepstakes reaches 250,000 shares. Christel House International is a nonprofit organization that seeks to break the cycle of poverty by providing impoverished children with the tools they need to succeed in life, including education, nutrition and community support.
For more information about this initiative, which is valid in the US only, visit RCI.com/sweeps and if you are looking at timeshare resales worldwide consider contacting Travel and Lesiure.